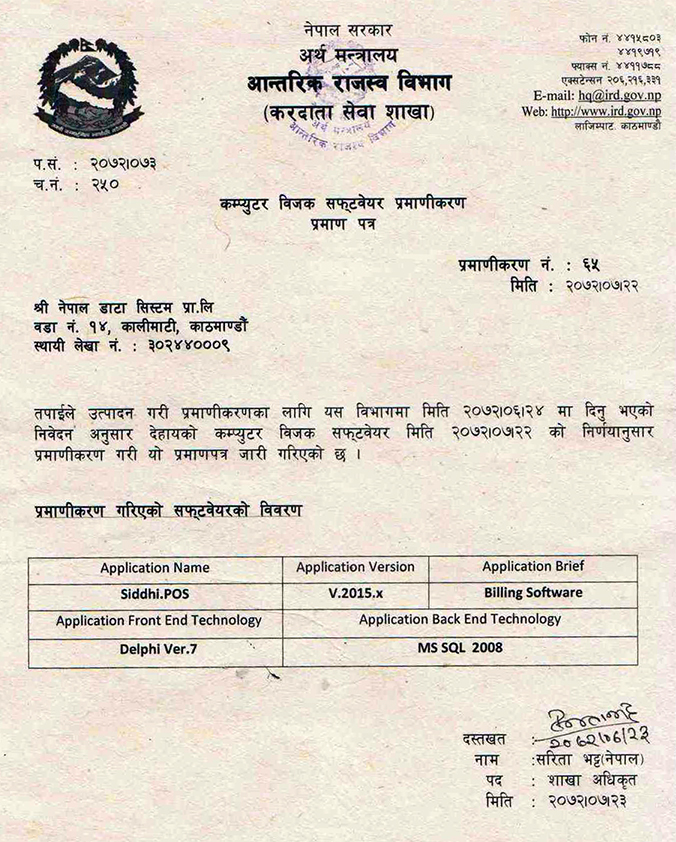 Siddhi Point of Sales (POS) a Government of Nepal approved Billing Software for Department Stores and Retail Stores records sales as they're occurring; it solves a variety of operational and record-keeping headaches.
It is powerful software that keeps track of your inventory while you increase your sales.
Siddhi POS has evolved over a period of years to offer variety of options without putting clutter and complexity on the screen.
It will enhance your operation providing you with increase speed accuracy and control of your inventory; all which leads to increased profit and more time to focus on growing your business.
Make better, more informed business decisions with real-time reports that identify best selling items, sales history and other reports.